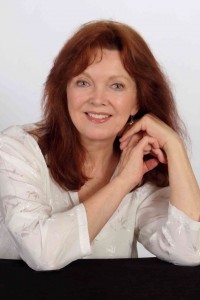 Lois Mathieu is a full-time fiction writer in Connecticut. She holds a B.A. degree from Syracuse University in New York and a Masters of English from Trinity College in Hartford, Connecticut.
Mathieu's interest in writing began with poetry during her undergraduate years. Her early poems and poetry reviews are published in fine literary journals. She is an honored first prize recipient of the Joseph E. Brodine Award presented to her by The Connecticut Poetry Society.
Fiction, she believes, is the art form that allows her to use insights and creative imagination to put characters on stage and into their own spotlight. Her novels are serious, hopeful, and punctuated with humor. She enjoys playing on the wide field where life's mysteries and table of sorrows test her characters' courage to confront the truth of their lives, the intrigue of the journey building as they struggle to reconcile what is not desired.
Memberships: Academy of American Poets; Connecticut Authors & Publishers Association (CAPA); National Writers Union (NWU); Academy of American Poets.
Lois Mathieu is the author of these novels:
WOMEN UNDER SIEGE – 2016
THE NEXT TO LAST DRINK – named to KIRKUS AWARDS BEST OF 2012
DEBUT, SONG FOR MY BIRTH MOTHER Р2011
CLICK on the side menu bar to read more about Mathieu's novels and to order books online.